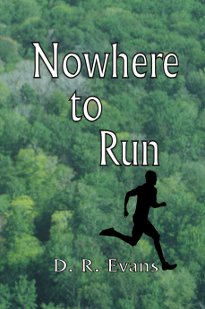 Nowhere to Run is published by Engine House Books with the ISBN 978-1-936211-02-9.
Nowhere to Run is available as a softcover that you should be able to order from your favorite bricks-and-mortar book shop or online from:
For prices from multiple online stores, you can
search at Bookfinder4u
.
The recommended retail price is $17.95.
An electronic version of Nowhere to Run is available for $3.50 from:
as well as other online e-book stores.
---
The story
In the hills of Arkansas, two convicts flee an accident when they are being transported to prison. On the run, they take a family hostage, but the fugitives reckon without the faith and resourcefulness of the family they have taken prisoner. One of the fugitives lost his own faith years before; but as the police close in he must come to terms with the events that caused him to lose faith, and decide whether he can keep running from the law... and from God.
Nowhere to Run
was inspired by a true story.
---
Sample
You may like to read a sample in PDF format.